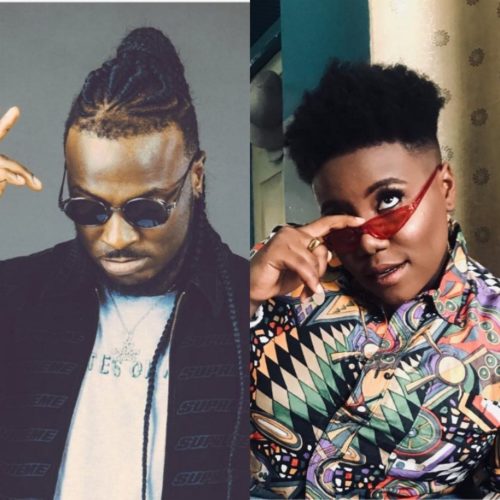 Perruzi and Teni are about to drop a song to the amusement of music fans as both were seen together in a studio yesterday cooking up some real vibes.
In a move to frantically undermine the widely spread rumour of the existence of a beef between the DMW star and the "Case" singer, they both took to their Instagram pages yesterday to post a video of them making music in the studio.
Peruzzi and Teni have been put against each other by music fans, trying to make them look to each other as rivals. But both have constantly rejected the rivalry tag when they equally get the chance to.
They seem focused on just trying to do good music and bless the speakers of music fans when the opportunity arises.