In the wake of Nigerian elections being postponed, music sensation, Wizkid , has called on Nigerians to wake up from their slumber.
APC and PDP are the same. Nigerians, stop being fooled – Wizkid
The singer who has been away from social media for quite a while now, took to his Instagram story to throw shots at the two main political parties in Nigeria – All Progressives Congress (APC) and Peaoples Democratic Party (PDP).
See screenshots of his insta-story below: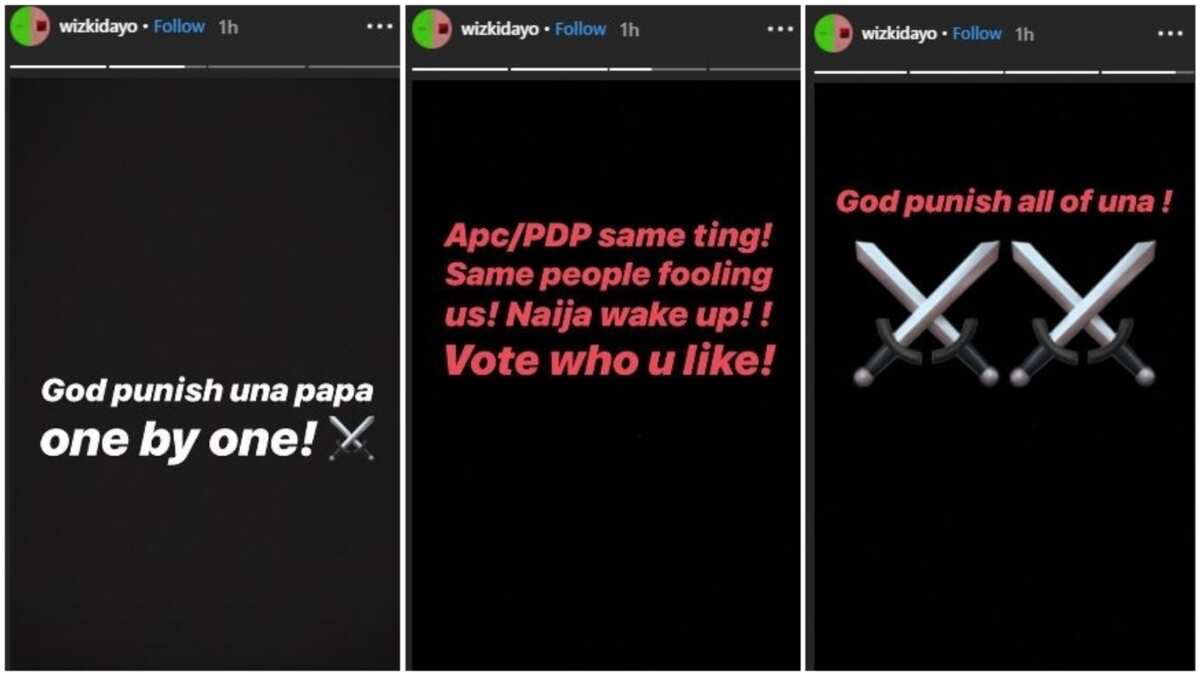 Recently, there were reports that the singer
rejected millions of naira to campaign for any political party as against his counterpart, Davido who is seen everywhere dining and whining with various politicians.
The singer was said to have declined the mouth-watery offers because ' he doesn't want to influence the people of Nigeria for his own selfish interest'.